J's Pub & Grill
280 Viking Dr
Reedsburg, WI 53959
https://jspubgrill.com/
(608) 768-0623

Facebook Page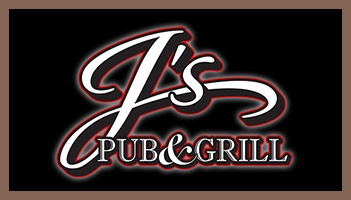 ---
Description
J's Pub & Grill in Reedsburg provides excellent service and delicious meal options in a relaxed, inviting, and clean environment. J's Pub & Grill is a local family-owned and operated establishment. J's is the perfect choice for dinner out with family, lunch meetings with co-workers, or an intimate dinner on date night.
Chef Jayson Pettit was born in Wisconsin and began cooking at age sixteen. Knowledge acquired through a culinary program in the Quad Cities, Illinois/Iowa lead him to positions as both Sous and Executive Chef in several upscale, fine-dining establishments in the Quad City area. There he participated and placed in numerous culinary competitions and charity events. After returning to Wisconsin in 1998, Jayson has worked in food and beverage, including roles as Executive Chef and General Manager, in the Wisconsin Dells area. J's Pub & Grill is allowing Jayson to pursue his dream of owning and operating a small, casual restaurant featuring original recipes and outstanding service!
J's Pub & Grill offers a traditional Wisconsin Friday Fish Fry and are proud to serve Wisconsin-produced wines and tap beers. We feature eight tap beers that we rotate regularly that are all brewed in Wisconsin. The beer selections are based on the season, with more wheat beers and farmhouse ales during the summer, and stouts and porters when the weather turns cold. You can always find an IPA and a red tapped as well. Our wine list is currently over 60 selections, featuring local wines from Wollersheim, Botham Vineyards, Von Stiehl Winery, Fisher King, and Fawn Creek. We also feature a full liquor bar, with great Wisconsin liquors from Wollersheim, 45th Parallel, Yahara Bay, Deaths Door, and Old Sugar Distillery.
Eat, Drink, and Be Merry!
Open Daily 11 AM to 9 PM, Sunday through Thursday
11 AM to 10 PM, Friday and Saturday
Happy Hour: 2 PM to 6 PM, Monday through Friday.
For reservations, call (608) 768-0623.
---
J's Pub & Grill Items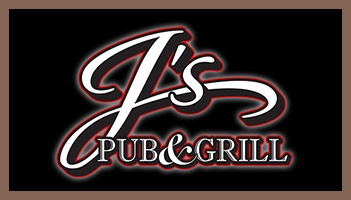 Retail Value: $25.00
Your Price: $20.00
Sold Out