Mead King
110 E Broadway St.
Rock Springs, WI 53961
http://www.meadking.com
(608) 844-0616

Facebook Page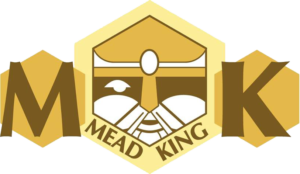 ---
Description
You might be wondering how this all got started. Well, as with most things, good friends and alcohol were involved! I took a mead brewing class from my friend Bo, back in 2009. He convinced me that I should buy some supplies to "practice with" (about $150 worth). By the time my first batch was complete,I was entranced with this magical elixir. You could say it was love at first sip!
Brewing this mead is as much an act of devotion and dedication as it is a business. We source as much as we can locally and rely on sustainable resources in as many aspects as possible. Typically, we source our honey from local apiaries in southern Wisconsin, such as Sauk, Adams, Wood, and a few other counties. We have done blueberry picking days at local farms, picking several pounds of blueberries for just one batch! So many of our ideas come from friends and family (along with so much labor!). From ideas like blueberry, apple, and cranberry to the more fun root beer, pink peppercorn, and orange blossom.
The Hall started out as a church and has been many things in the last century. It has served as the jail, the village hall, and a maintenance building to name a few. As we interact with the folks of Rock Springs, we are collecting the history of this place, hearing the stories from folks who have seen all of its iterations. As we've renovated, we've tried to keep as much of the original spirit of the building as possible - you can still see the original hardwood floors, warm and burnished from a century of use. We can't wait to continue the upgrades to the building and landscape over the next few years. Come back and see what we get ourselves in to!
OPEN
Saturday & Sunday 12-5 PM
Thursday & Friday by appointment.
---
Mead King Items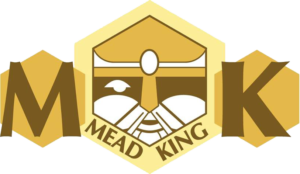 Retail Value: $20.00
Your Price: $14.00
In Stock